Southern California University for Professional Studies has changed its name to California Southern University. Please see our current contact information listed below.
California Southern University

Online:

www.CalSouthern.edu

Office:

930 Roosevelt
Irvine, CA 92620

Local:

714-480-7803

Toll Free:

800-477-2254 Ext. 4203

Fax:

714-480-0834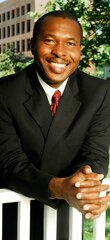 SCUps has helped
thousands of
graduates from all
over the world
reach their
educational goals.
Click here to read
some of their stories.
Read more>